‍29 / 07 / 2019
Reel in the Benefits of Anonymized Data
ALL ABOARD THE GOOD SHIP TRūATA FOR BETTER DECISION MAKING AND OUTCOMES
Analysis of anonymized data across your whole data universe can lead to better decisions and better outcomes. If you are limited by how long you can retain customer data you may not see the broader picture and miss emerging trends and seasonal fluctuations. Using data anonymized by Truata means you are not limited by the types of data you can analyze or by how long you can use it.
Click here to learn more about the Trūata Anonymization Solution and its benefits.
---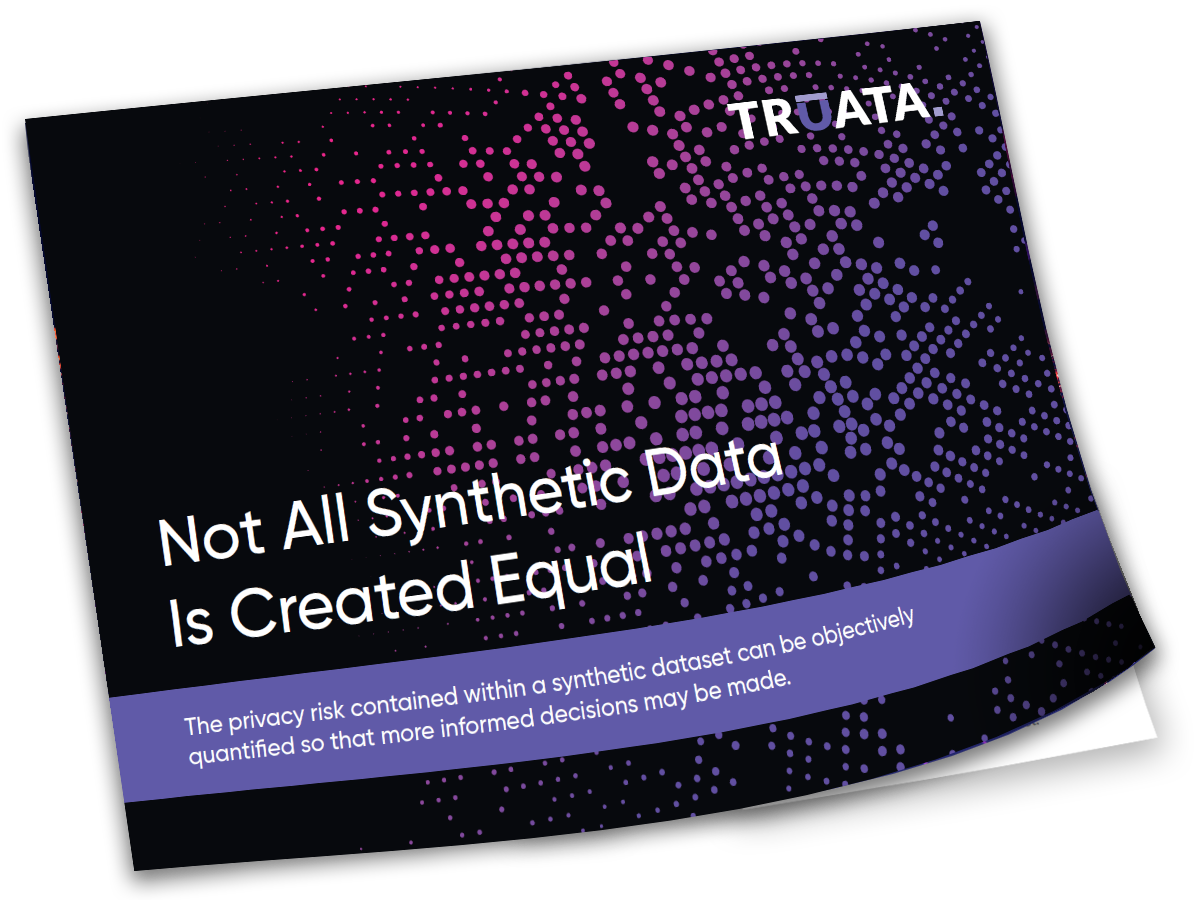 Follow the link to download our Synthetic Data White Paper.